Drop parties, new sword and discord reaction event!
Hey Scapers!
The blazing sword
I would you like to show you our new sword: The blazing sword. This sword will give you a special effect when killing monsters in the game! 
The second this with this sword is that only the top 3 donators and voters will receive this sword every month! This means that there will only be a limited amount in the game. It will attack 2 times per tick and uses that next tick to also do 2 attacks. This means 4 attacks per tick.
Here you will see the animations of the sword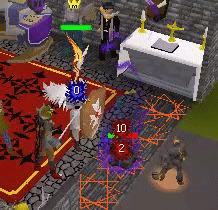 Here the people that have won, congratulations!
Top 3 donators
Top 3 voters
These players may do ::inviteclaim to claim this sword!


Other bug fixes
The npcs in your slayer dungeon will no longer spawn instantly, this might have caused issues with disconnecting
The drops in your dungeon will no longer last 10 minutes as a donator but the default time
There's now a safeguard in inferno & fight caves where it will automatically spawn the next wave when it doesn't has any npc's spawned in 1 minute


Force spawning when in inferno or the fight caves when they don't continue for some reason.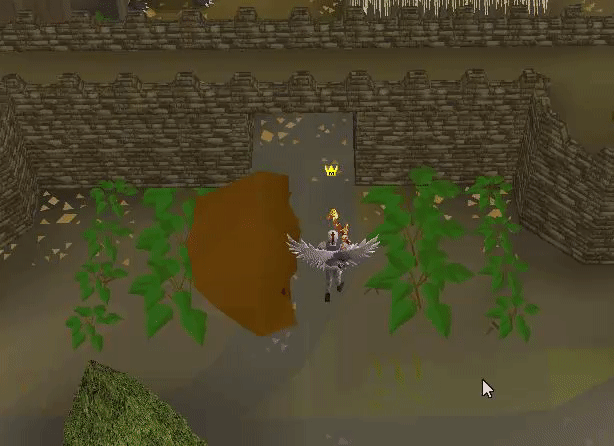 The monsters in your slayer dungeon will no longer spawn instantly (sometimes players had 100's of them in one cave), this will make it less laggy.


Drop parties
We will be hosting 2 drop party's weekly now! These will occur at Friday at round 10 PM Amsterdam Time and Sunday around 9PM Amsterdam Time. If it is delayed or cancelled, you will be able to see it on our calendar. This can be found here: https://os-war.com/calendar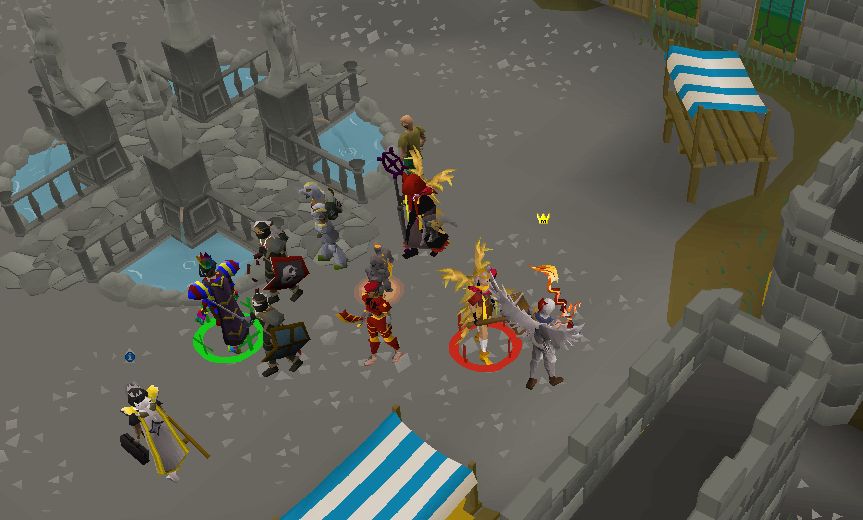 Discord reaction bot
The next thing I have built today is that discord reaction bot. I really want to create an active community on discord, this means is when you're an active user on discord, you will receive extra's such as gear and items in our game.
About every 30 minutes, the bot will annouce a random string that the players must type. There can be multiple events active and once and there may be more than 1 winners at every event.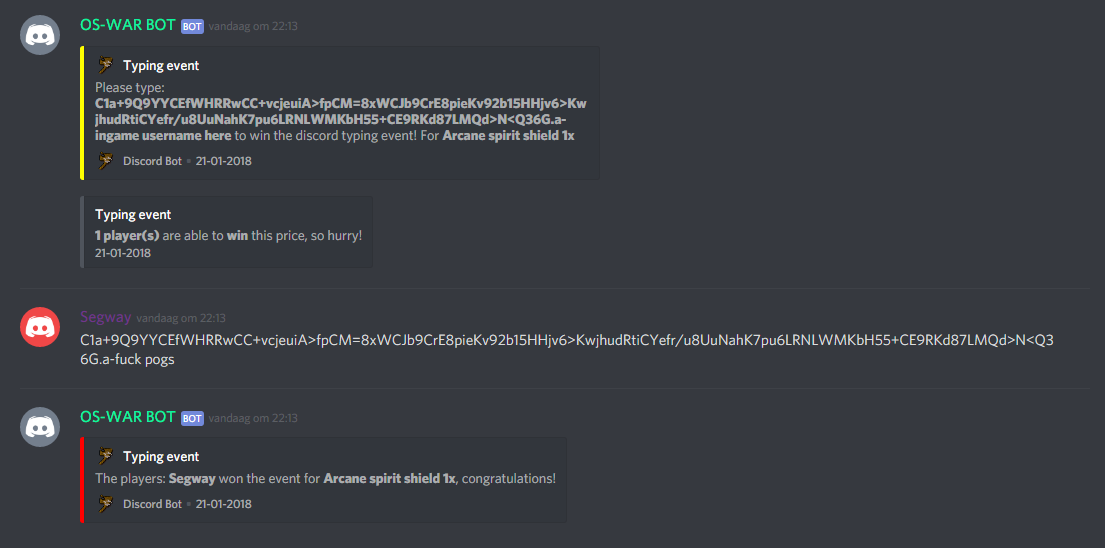 Edit 4-9-2018 - it will now print out an image to type instead to prevent copy & pasting.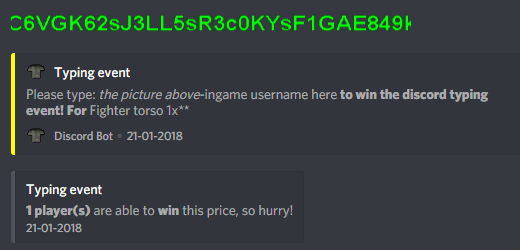 Here you see the discord bot live in action.
Thank you again, lets make this month great!
Pim and the Staff team
Created on: 2018-08-31 22:18:44
Last updated on: 2018-09-04 11:31:27